lsrael's Persecution of Ameer Makhoul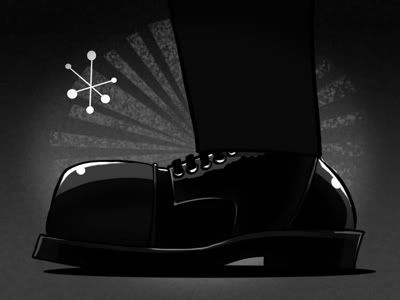 By STEPHEN LENDMAN

At any time, from 7,000 - 12,000 or more Palestinians are politically persecuted and imprisoned, including young children. The Addameer Prisoners' Support and Human Rights Association explains that for over 43 years under military occupation, over 650,000 Palestinians have been illegally detained for wanting freedom on their own land in their own country, what Israel won't tolerate, nor have its leaders ever wanted peace. Saying so is a lie.
What Avi Shlaim once said about Ariel Sharon, applies to virtually all other Israeli leaders, past and present; namely, that "Bargaining, accommodation, and compromise (were) alien to his whole way of thinking."
Sharon earlier, and Netanyahu today, share like-minded views; namely, that "relations with the Palestinians (are) a zero-sum game" in which Israel intends to gain at their expense, including its own Arab citizens. Both leaders spurn concessions, Sharon once saying, "This is our land, and we'll settle it and build on it in order to prevent the creation of a Palestinian state. We'll never give up this area." As a result, Palestinians have been ruthlessly persecuted, imprisoned, or slaughtered in gross violation of international laws.
Ameer Makoul is one of many victims, a previous article about him accessed through the following link:
http://sjlendman.blogspot.com/2010/05/israeli-persecution-of-human-rights.html
An Israeli citizen, human rights activist, and head of the internationally recognized Ittijah NGO for Palestinian empowerment, he also chairs the Public Committee for the Defence of Political Prisoners within the Arab Higher Monitoring Committee in Israel. Besides championing human rights, he also supports the global BDS movement, what many believe is perhaps the most effective nonviolent tactic against Israeli lawlessness, and another reason for his targeting.
An earlier article on Palestinian Political Prisoners can be accessed through the link below:
http://sjlendman.blogspot.com/2010/03/palestinian-political-prisoners.html
Makhoul's Ordeal
In May, Makhoul was arrested on spurious charges of spying for Hezbollah, Israel's way to silence a respected Palestinian. At the time, attorney Hussein Abu Hasin said accusations were so vague and wide-ranging that emails, Internet chats or phone conversations with anyone about anything could be used as a pretext to prosecute for communicating with a "state enemy," whether or not true and regardless of the right to speak freely with anyone.
At the time, Mohammed Zeidan, head of the Human Rights Association of Nazareth said:
"We are used to our political leaders being persecuted, but now Shin Bet is turning its sights on the leaders of Palestinian civil society in Israel, and that's a dangerous development." Based on suspicions, circumstantial evidence, or none at all, Shin Bet's likely to target anyone "unwittingly....meet(ing) a relative of a relative of someone in Hezbollah, (Hamas, the Popular Front for the Liberation of Palestine, Islamic Jihad, or the Iranian government as) grounds to arrest you." Activist leaders are notably threatened, especially Israeli Arabs seen by hard liners as a fifth column existential threat essential to crush.
Zeidan believes that persecution of Israeli Arab society is the best way to expose Israeli racism and discrimination against anyone not Jewish. "Markhoul's arrest should be understood in that light."
On May 6, his ordeal began when about 20 Israeli police and security forces arrested him at 3:10AM, ransacked his apartment, confiscated his computers, cell phones, various documents, maps, and other possessions. At the same time, his Haifa office was also raided for other potentially "incriminating" evidence, a Shin Bet warrant saying only that "secret information" justified it for "security reasons," when, in fact, none whatsoever existed.
On May 9, Ynetnews.com writer Sharon Roffe-Ofir headlined, "Security scandal angers Arab sector," saying:
Despite a gag order, aroused Israeli Arabs freely discussed Israeli "police persecution of (the) Arab community....In Facebook, a protest group has already been set up, and (days earlier) an emergency conference was held by the Mossawa Center and the Adalah Center, both of which are among the most prominent organizations working for Arab rights," along with many others expressing concern. Wide distribution of information followed through newspapers, blogs, and word of mouth.
Mossawa's director, Jafar Farah, called "the steps taken by (Israel's) security establishment....an extreme right wing policy. In democratic countries," this type lawlessness is prohibited. The Popular Committee for the Defense of Freedoms said Israel's attack on freedom "is at its height." MK Masud Ganaim (of United Arab List-Ta'al) sent thousands of emails calling the affair:
"police terror and silencing. What is happening is clear proof of racism. Whoever claims Israel is the only democracy in the Middle East gets new evidence to the contrary every day, in the steps taken by the government and its institutions against citizens, parties and organizations of the Arab sector."
Makhoul was detained incommunicado at Petah Tikva for interrogation. Under gag order (now lifted), the Israeli media couldn't write or discuss anything about his case.
He endured 12 days of brutal interrogation, including torture and sleep deprivation. After three weeks, he was charged with espionage, helping an enemy (Hezbollah) in time of war, contact with a foreign agent, and other spurious charges, all of which he denied.
On June 14, prosecutors claimed "secret evidence" against him, withheld from his lawyers for "security reasons." In addition, all attorney conversations were wiretapped, and despite requesting medical help from the Association of Physicians for Human Rights, it was repeatedly denied.
He remains imprisoned, a Committee for the Defense of Ameer Makhoul established on September 8 to defend him. Comprised of dozens of Jewish and Arab figures, it took collective responsibility because:
-- his arrest signifies what he represents, not just himself, and it was done to warn other activist Israeli Arabs; and
-- charges against him are entirely unfounded and spurious, his targeting to silence a respected, powerful, effective political voice for all Arab Israeli citizens.
He's represented them globally as an internationally recognized human rights advocate, and as a member of world and regional coalitions and networks. Speaking publicly or in any other way to anyone is protected speech, yet accusations against him violate his legitimate right to communicate freely with Arab colleagues.
On September 16, he was charged in Haifa District Court, even though Israeli prosecutors said his home and office computers, cell phones, other possessions, and transcripts of about 30,000 wiretapped phone conversations revealed no evidence of espionage.
On September 14, his lawyers got the Nazareth District Court to uphold his right to direct and confidential counsel access, what he previously was denied in violation of Israeli and international law. Earlier in 2009, Shin Bet said they'd "tailor a file for this disappearance and prolonged separation from his family" unless he softened his outspoken activism, including his denunciation of Cast Lead war crimes.
Human rights groups, including Amnesty International have been outspoken for him, AI signaling it may declare him a "prisoner of conscience" because his arrest "smacks of pure harassment, designed to hinder his human rights work."
Ahead, the Committee for the Defense of Ameer Makhoul needs help to raise funds, mobilize international legal and medical help as well as observers for his trial. Some tactical victories have been won, however, including disseminating information globally on his case and defeating Israel's gag order. Remaining tasks include building a solid defense team, challenging prosecutorial use of "secret evidence" unavailable to counsel, as well as bogusly incriminating anyone for using protected speech to communicate freely with anyone.
A Final Comment
Ahmad Sa'adat is another prominent Israeli political prisoner, an earlier article on him accessed through the following link:
http://sjlendman.blogspot.com/2010/07/ahmad-saadat-palestinian-prisoner-of.html
He's the General Secretary of the Popular Front for the Liberation of Palestine (PFLP), sentenced in 2002 to 30 years imprisonment for supporting Palestinian liberation heroically.
On October 4, an International Campaign for the Release of Kidnapped Palestinian Legislators press release said he's spent over "500 days in solitary confinement under the most inhumane conditions....to break (his) will and steadfastness."
Brutal torture, abuse and humiliation are longstanding Israeli longstanding practices, including against children. In mid-October, Sa'adat will challenge his isolation in court, as well as his overall inhumane treatment, denying his basic rights, including:
-- virtually no family and legal visits;
-- isolation from other prisoners;
-- only 30 minute daily prison yard access, in painful handcuffs and ankle shackles;
-- little reading material and no personal books;
-- brutal interrogations, including physical and psychological torture;
-- no canteen purchases; and
-- like other political prisoners, no proper food, medical care, proper ventilation and sanitation, adequate clothing, or virtually all other basic necessities for health and well-being, in violation of fundamental international laws, including Geneva's Common Article 3 requiring:
"humane treatment for all persons in enemy hands, specifically prohibit(ing) murder, mutilation, torture, cruel, humiliating and degrading treatment (and) unfair trial(s).
Israel, like America, flouts the rule of law. As a result, Palestinians have been victimized for over six decades, denied any measure of justice and freedom. Makhoul and Sa'adat are two of thousands enduring Israeli savagery, its longstanding practice against Muslim Arabs.
Stephen Lendman lives in Chicago and can be reached at lendmanstephen@sbcglobal.net. Also visit his blog site at sjlendman.blogspot.com and listen to cutting-edge discussions with distinguished guests on the Progressive Radio News Hour on the Progressive Radio Network Thursdays at 10AM US Central time and Saturdays and Sundays at noon. All programs are archived for easy listening.
http://www.progressiveradionetwork.com/the-progressive-news-hour/.