A picture says much more than a 1,000 words
Rahm doesn't get very far from his charges, does he? Check out the creepy, zombie like look in Rahm's eyes. If the eyes show a glimpse of the person's soul any guess where Rahm's soul is located?
Any question about who is really calling the shots in the Obama administration?
But it's not all work and no play for the most powerful man in America, as it's love at first sight for Rahm and one very lucky "shiksa!"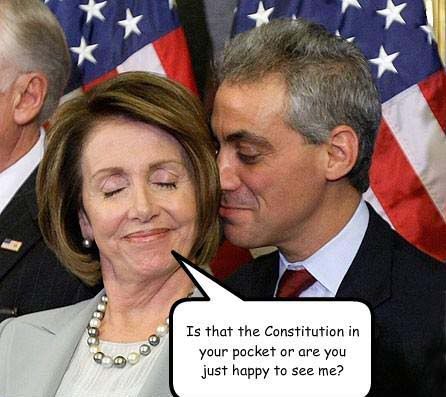 Labels: Corruption